Project Summary
During my initial meeting with the stakeholders, I embarked on a crucial journey to gain a deep understanding of their aspirations for the rebranding effort. I delved into an insightful discussion about their overarching goals, aiming to align their brand with their vision as industry leaders.
Simultaneously, we carefully examined the existing brand's limitations to identify areas requiring enhancement. Furthermore, I introduced my customary branding process, which involves guiding clients to conceptualize their brand as a holistic persona. This approach allowed us to explore the brand's personality, values, and human-centered attributes, laying the foundation for a transformative rebranding journey that would resonate authentically with their audience and establish a lasting impact in the market.
Our collaborative effort in this endeavor reflects our commitment to crafting a brand identity that truly represents their unique character and aspirations.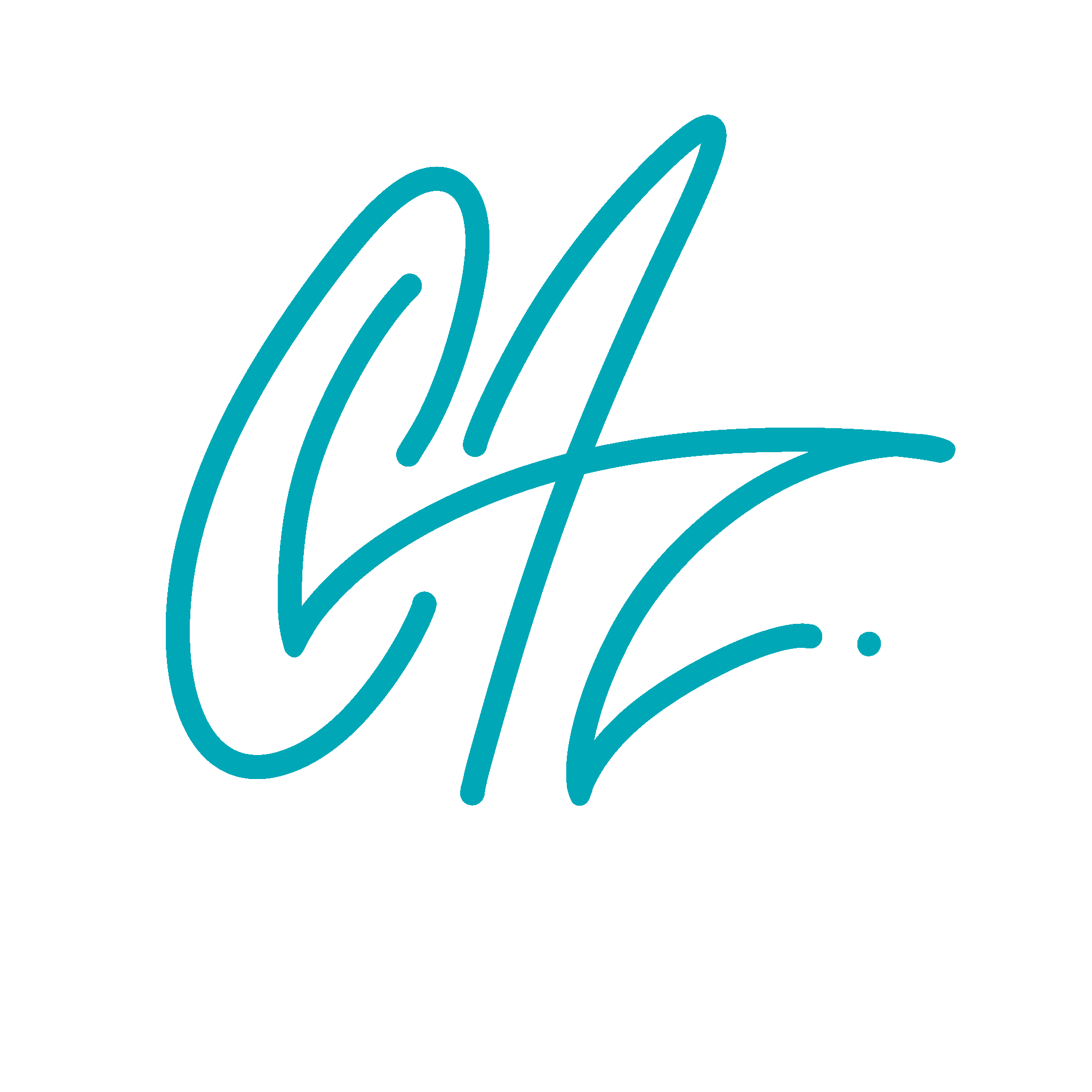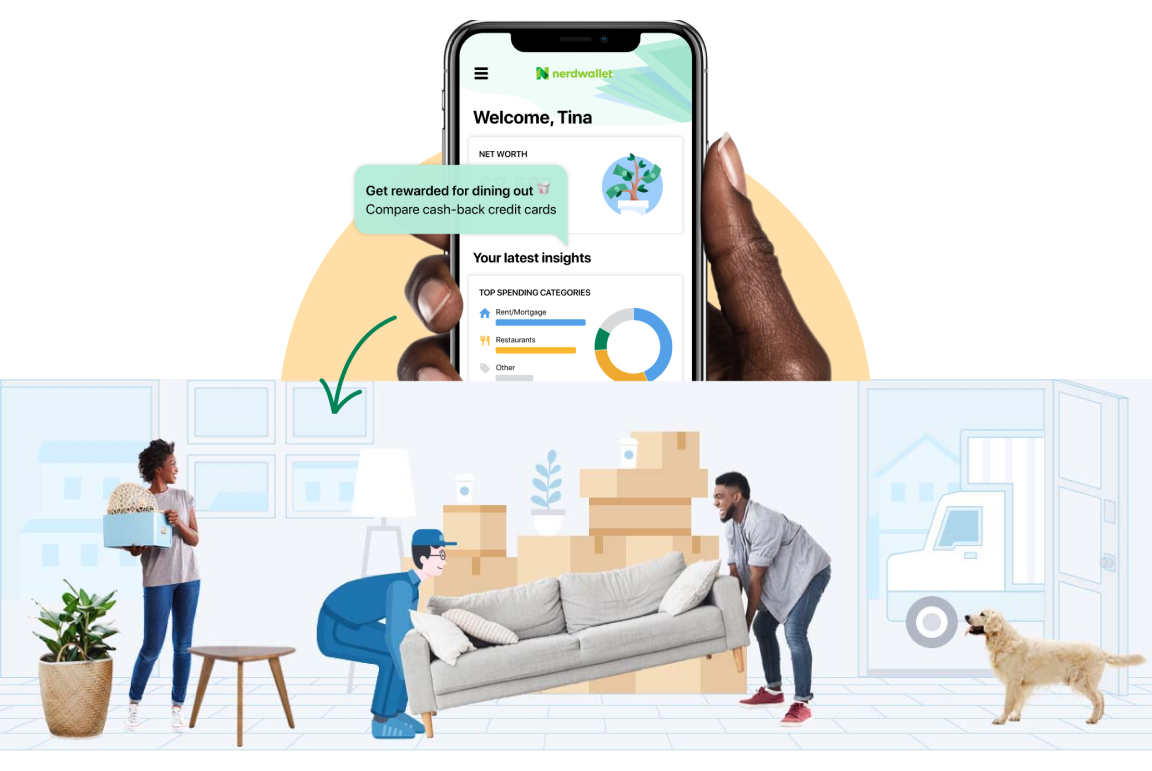 Competitive Analysis
The initial crucial milestone in achieving a successful rebrand for moveBuddha involved a results-driven examination of their competitive landscape.
By closely scrutinizing formidable rivals such as move.org and Nerd Wallet, I conducted an in-depth analysis, dissecting key components including style, usability, messaging, and organizational structure.
This rigorous assessment not only provided invaluable insights into market expectations but also pinpointed strategic positioning opportunities for moveBuddha within the industry.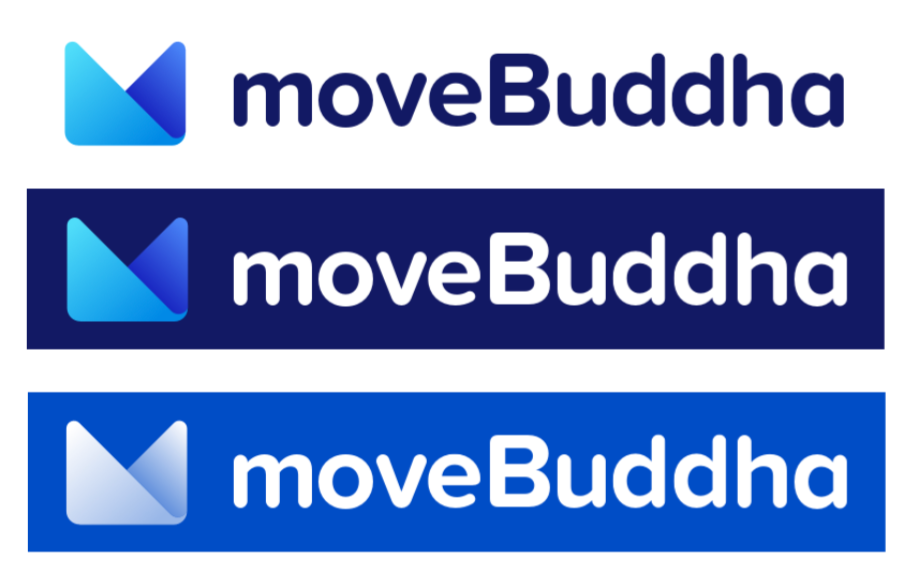 Logo
The pre-existing logo commissioned by moveBuddha's stakeholders from another designer posed a distinctive hurdle, demanding the integration of their previous work while crafting a distinct brand identity.
To conquer this challenge, I took proactive steps by personally reaching out to the original designer after obtaining their information from the stakeholder. My design philosophy revolves around collaboration, and I believe that open communication is the key to success. Therefore, I engaged in extensive discussions with the logo designer to delve into their creative process and the rationale behind the original design. This collaborative approach allowed me to grasp the deeper meaning embedded in the logo.
By fostering an open dialogue, we reached a consensus on modifying the logo, securing the rights to make alterations before the source files were transferred. This agreement provided the necessary flexibility to explore a modified logo design that seamlessly incorporated elements of the existing commissioned one.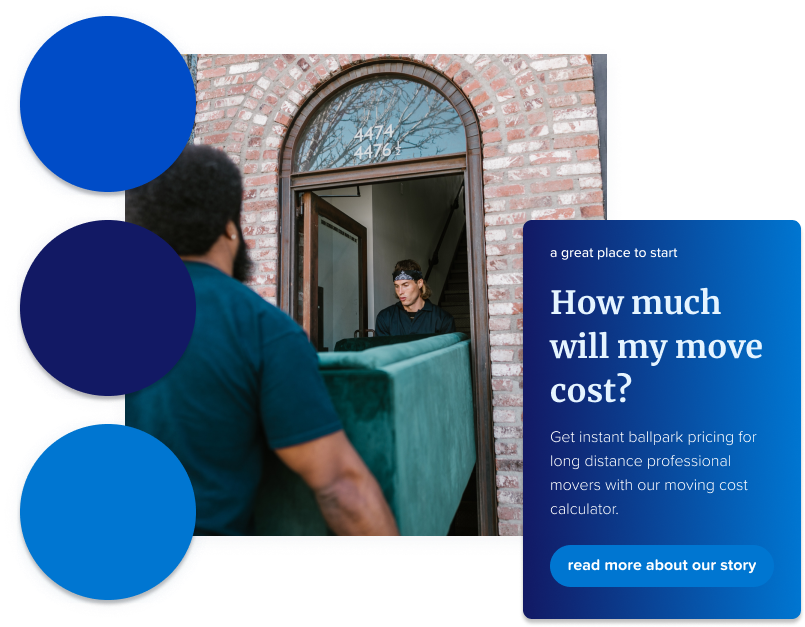 Colors
Drawing from the approved logo design, I strategically derived a refined color palette that not only mitigated the previously dominant, vibrant orange hue but also infused an elevated sense of sophistication and elegance into the overall brand identity. My approach leveraged principles of color theory, psychology, and ADA compliance to ensure that the chosen color palette not only offered a serene user experience but also conveyed qualities of refinement, authority, and trustworthiness.
In tandem with establishing the primary color palette, I meticulously defined user experience (UX) specific selections, including a comprehensive error and success system to be implemented across the entire website. Additionally, I introduced strategically curated gradients to enhance various iconographic elements, aligning them with the overarching design principles for a cohesive and visually appealing user interface.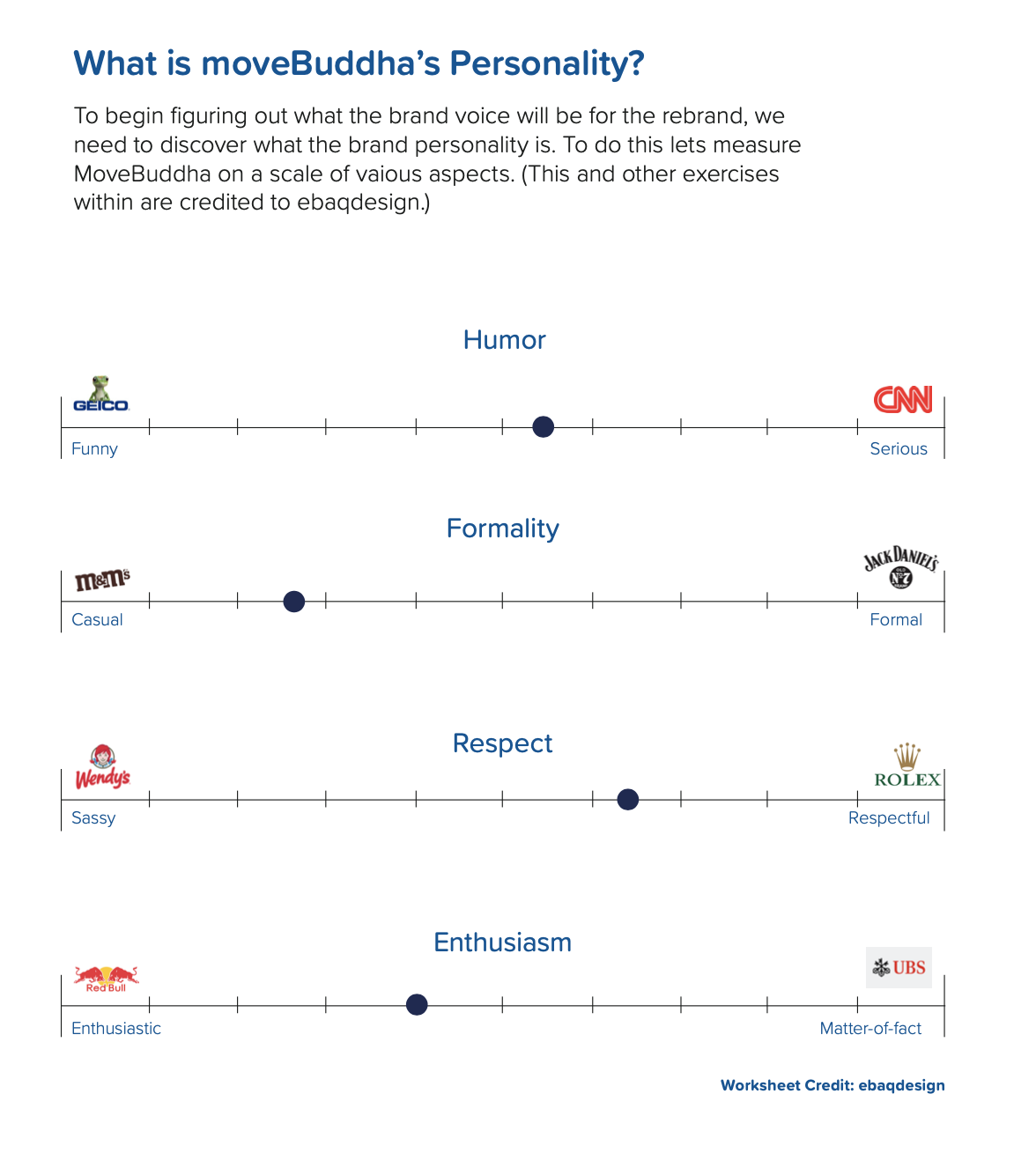 Voice
Identifying the precise voice for moveBuddha's newly envisioned brand assumed paramount significance, particularly given the centrality of blogging within their business model. Equally crucial was the need to establish a messaging strategy that positioned the brand as a preeminent authority in the realm of long-distance moving services.
To accomplish this, I assumed a leadership role in orchestrating workshops that focused on refining the brand's messaging tone, voice, and delivery across all user touchpoints. These encompassed a wide spectrum of communication channels, including but not limited to social media, blog content, advertisements, and press releases. By guiding these collaborative efforts, I ensured a consistent and authoritative brand presence, enabling moveBuddha to effectively engage with its audience and assert its leadership in the industry.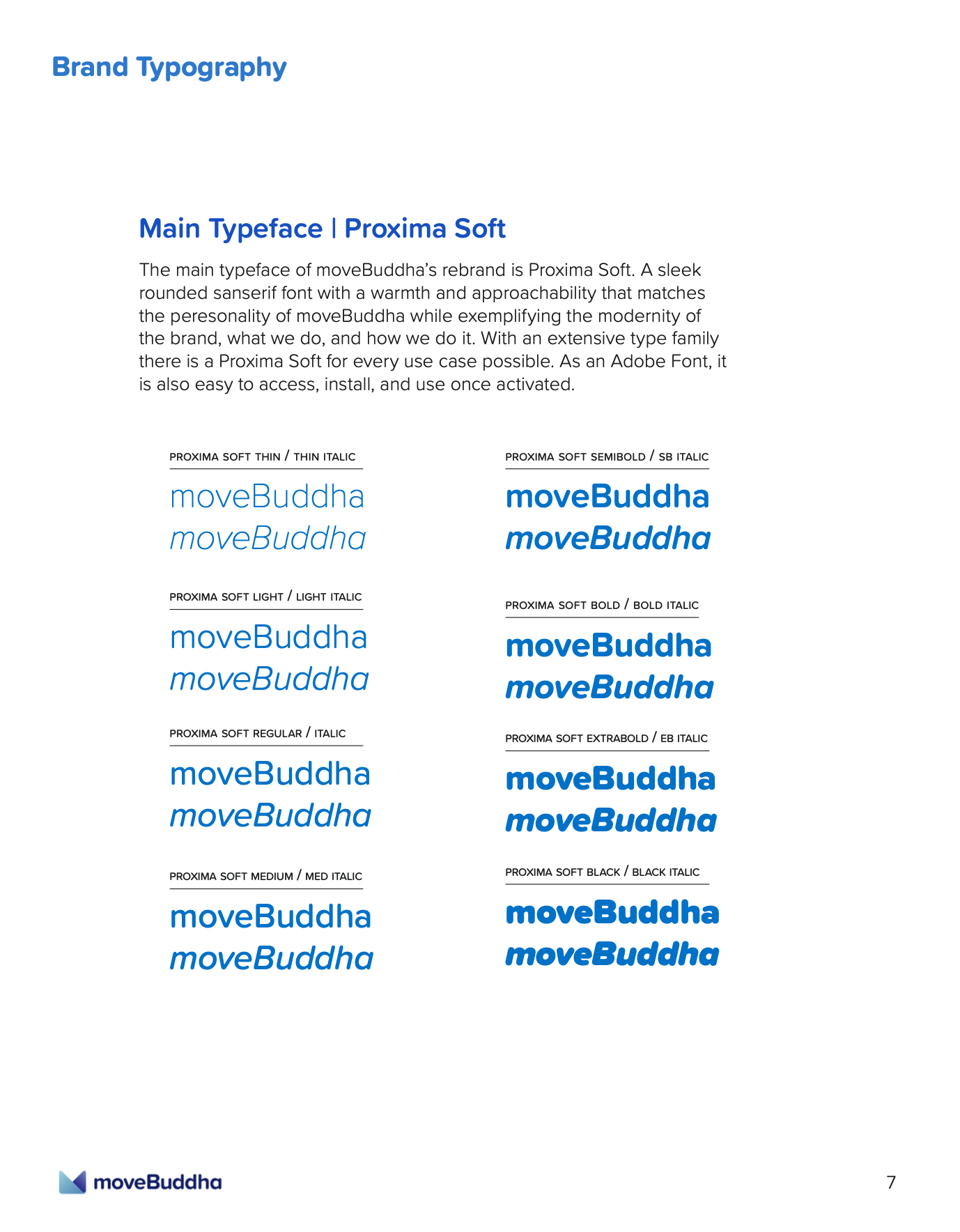 Typography
In the process of rebranding, the implementation of a new typography system played a pivotal role, and my expertise in typography psychology was instrumental in making informed decisions. Our chosen brand voice, established in earlier stages of the rebrand, guided the selection of typography that harmonized seamlessly with our overall brand identity. Consequently, we opted for the Proxima Soft type family, a choice rooted in several strategic considerations.
Proxima Soft's rounded edges were a deliberate choice, resonating with the brand's personable and approachable voice. Moreover, this type family's inherent legibility on web platforms addressed essential user experience requirements, ensuring that our messaging was accessible and comprehensible across digital interfaces.
One of the key strengths of the Proxima Soft type family lay in its extensive range of font variations, offering versatility that catered to the diverse communication needs of our brand. This encompassed everything from headlines and body text to call-to-action elements, enabling us to maintain a consistent yet adaptable visual language.
By incorporating the Proxima Soft type family into our rebrand, we not only aligned our typographic choices with the psychology of effective communication but also fortified our brand's identity, reinforcing its personality traits, and ensuring a compelling and coherent message across all brand touchpoints.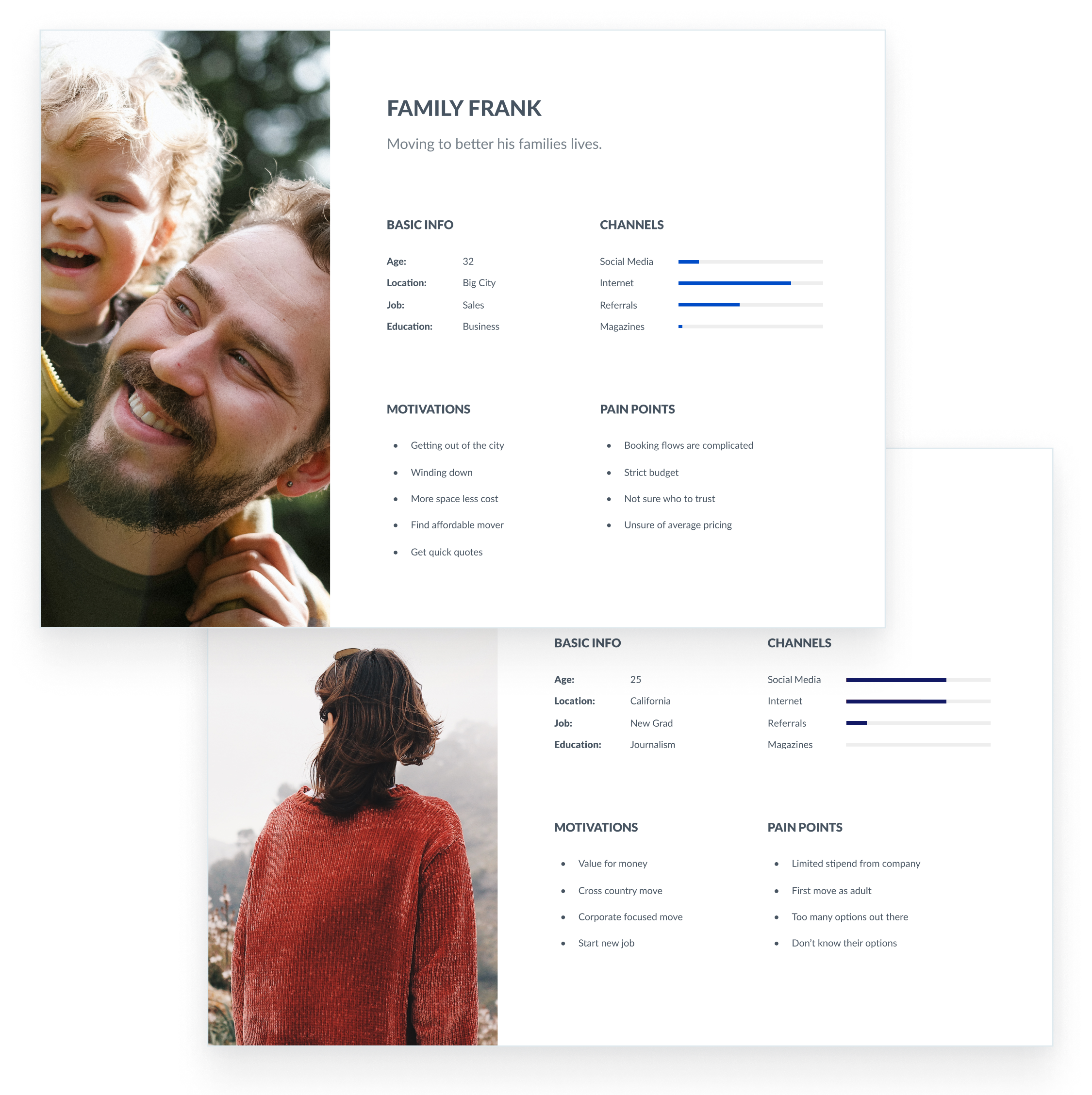 User Personas
As we were refining the brand's visual identity, it became evident that a deeper exploration of the user experience was imperative. To commence this process, it was essential to move beyond a narrow focus on the Google algorithm and delve into a comprehensive understanding of our diverse audience. This involved deciphering not only the technical aspects but also the nuanced personalities and user journeys of our target users.
In response, I developed four distinct user personas, each representing a primary user archetype. These personas served as invaluable guides in tailoring our brand new website to optimize the user experience for these key user profiles.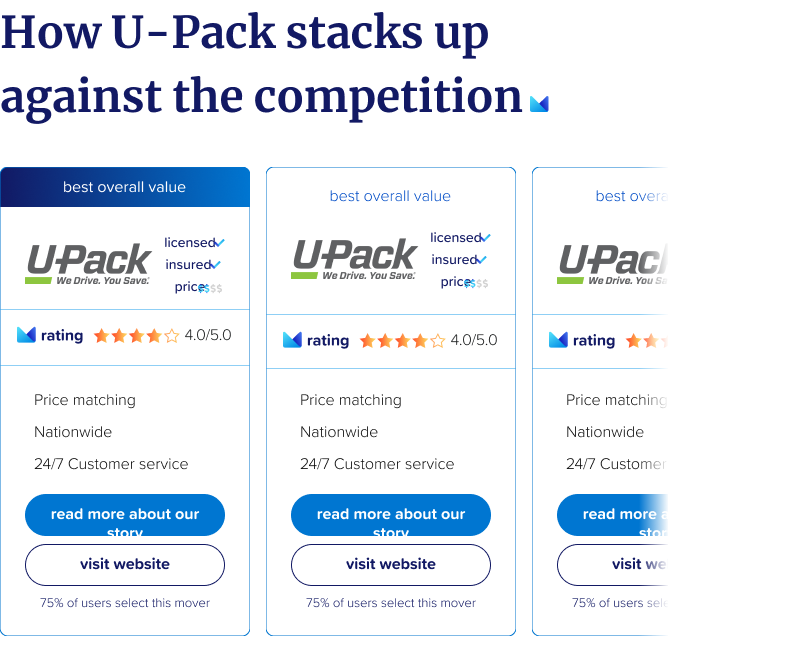 Components
When it came to optimizing the website following the establishment of the brand, the team opted for a less disruptive approach by choosing to implement a comprehensive component system for gradual brand implementation. Consequently, the subsequent phase involved the development of a component library.
Following a thorough examination of all reusable elements featured on moveBuddha's critical web pages, I proceeded to revamp and enhance the user experience of these components. This process entailed prioritizing changes based on their potential impact on lead conversion rates and rolling them out in a reverse manner to reduce the impact once launched on the live site.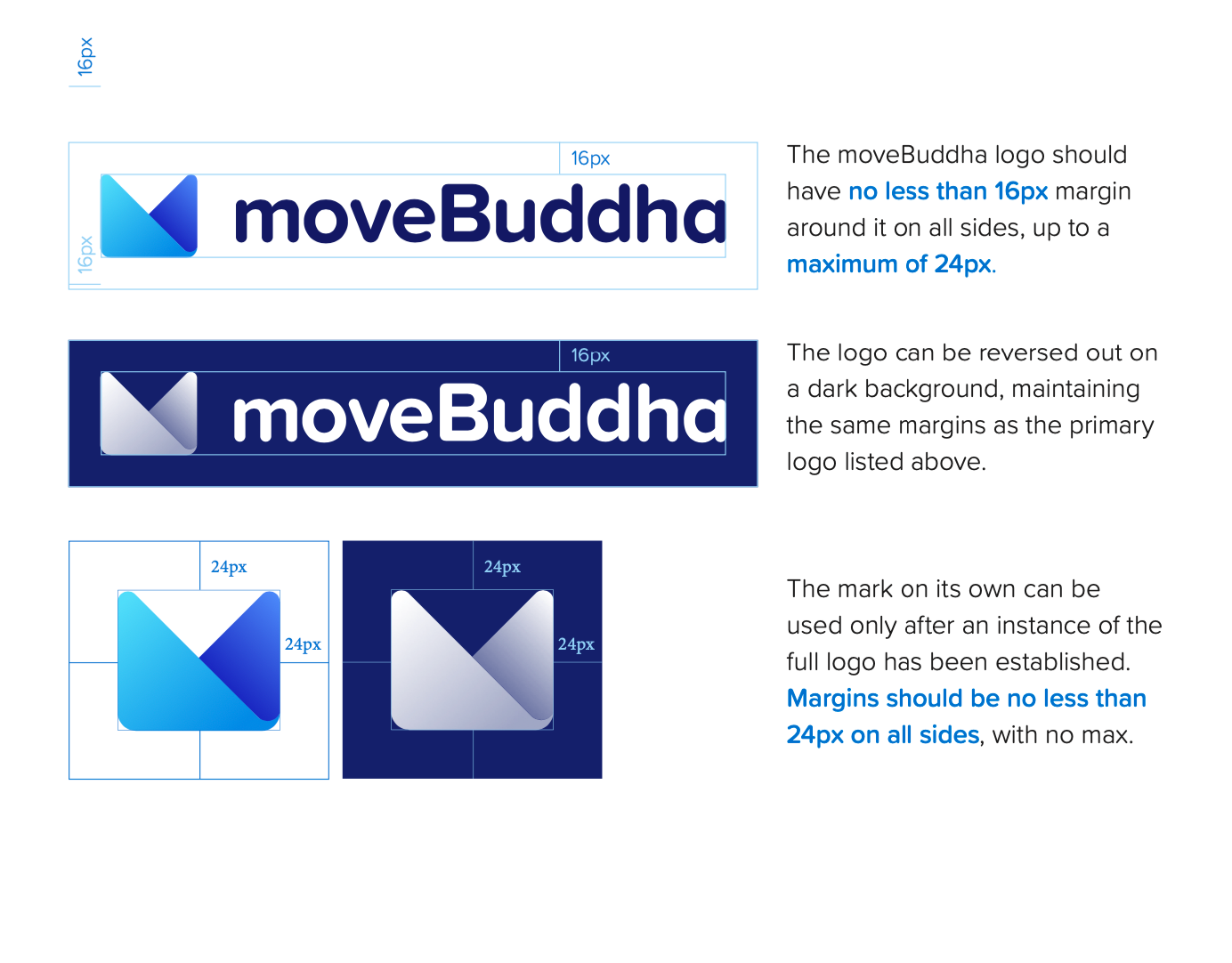 Guidelines
Sustaining the success of a branding project hinges on equipping the team for the long haul. To accomplish this, it was imperative to provide the team with a crystal-clear grasp of the components library and its practical applications. To simplify this process, I authored an all-encompassing usage guidelines document intended for universal adoption across all teams.
This document acts as an enduring reference, ensuring the preservation of a unified brand identity in our future endeavors." break this down for the team I created a comprehensive usage guidelines document to be utilized across all teams to make sure we had a consistent brand identity going forward.
Reverse impact iterative launch
Unlike typical brand launches where a website can be taken offline for a few days, moveBuddha's relaunch needed to be seamless and minimize disruptions to daily operations. To achieve this, the team adopted an iterative approach, starting with the implementation of new colors, logo, and typography.
The process involved prioritizing pages with lower traffic for updates, gradually transitioning the entire website to align with the new brand experience. This allowed for us to monitor the user impact in real time and make any necessary tweaks going forward.